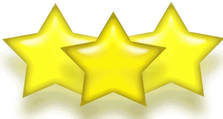 Awesome Teacher Awards
Looking for the perfect way to say "THANK YOU" to your favorite teacher?​Give them an AWESOME TEACHER award!
An AWESOME TEACHER Award lets parents and community members honor individuals in Billings Public Schools for their dedication and contribution to excellence in education. A recipient can be a teacher, administrator, staff member, or school leader whom you believe deserves special recognition.
Here's how AWESOME TEACHER works:
1.
Complete the form online
or get a paper one (located at all school offices) and mail it in with a donation
of any size
to:
​The Education Foundation for Billings Public Schools
415 North 30th Street
Billings, MT 59101
​2. The Education Foundation for BPS will then:
•Deliver a personalized card including a message from you to the person or people you are honoring.
•Notify the school principal of the honor.
•Recognize the individual in the Education Foundation for BPS annual report.
All donations will benefit opportunities and resources for Billings Public Schools' students.
​"Innovative teaching, valuing each student, and encouraging my daughter to do her best." - Arrowhead parent
​"Thank you for jokes on Mondays. I love them." - Poly Drive student
​"My son often talks or sings about what he learned!"- Lewis & Clark parent
"Thanks for not letting robbers in and for being everything!" -Poly Drive student
​Thank you for all your support of our awesome teachers!!!