SUPPORT US
The Education Foundation provides opportunities and resources to thousands of Billings public school students each year. Yet, there are many more students and teachers who could benefit.

Make an investment today to help give Billings public school students -- our future community leaders -- the quality education they deserve.


YES, I'd like to invest in the future of Billings youth and our public schools with a gift to the
Education Foundation!

Principal ($10,000 and above)
Benefactor ($5,000 to $9,999)
Partner ($1,000 to $4,999)
Sponsor ($250 to $1,000)
Friend (Up to $249)

method of payment
CHECK - Please make check payable to "Education Foundation" and mail it to: Education Foundation, 415 North 30th Street, Billings, MT 59101.

OTHER - Please contact me regarding my gift of securities or other assets.
Learn how School District 2 employees can give to the Education Foundation directly through payroll deduction.
Click the link above.


---
education foundation endowment gift

Consider making a lasting gift to the Education Foundation. Our Endowment Funds are part of a vision to provide substantial funding for educator classroom grants, teacher and student scholarships, and special projects that benefit Billings Public Schools students and educators. Your gift can create a new endowment fund or be added to an existing one.

Additionally, your endowment gift can provide Montana and federal tax benefits. Montana offers a generous tax credit to individuals and businesses that make qualifying contributions to our endowments. An individual can earn a 40% credit of the present value of a donation through a planned gift and businesses can earn a 20% credit for a direct gift. Most endowment gifts also qualify for a federal income tax deduction. Take advantage of the Montana Tax Credit and give a lasting gift to education.

Another way to benefit public education in Billings would be by leaving the Education Foundation a legacy gift in your will. It's easy and you will be
making a permanent difference in the lives of our students. Need more information? We can help, contact the Foundation office.

---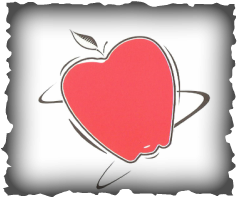 ---